Welcome to my NEW Website!

I'm Jerry Dean Swanson,
from Princeton, WI.
Since 2001, I have been designing and creating my original steel interpretations of the Bottle Tree...which I believe makes an interesting accent to our gardens! I LOVE my job!

I have been crafting this NEW website for some time now. I like it. Take a look at my TREE GALLERY...You'll see ALL of my images. Pretty cool. But be patient while the thumbnail images load...there are many. You may also sort by category.

Hundreds of original designs to choose from...made with solid USA-made Steel! All Bottle Trees are available with or without bottles.

I am proud to say my trees are planted in all 50 states. Also in Alberta, British Columbia, Manitoba, Ontario, Saskatchewan, and Quebec in Canada. Add Jamaica, the Philippines, and Great Britain.

Bottle Wall with Clematis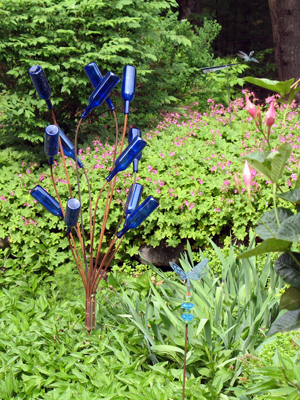 Australian Bottle Tree
Fairy Garden Bottle Tree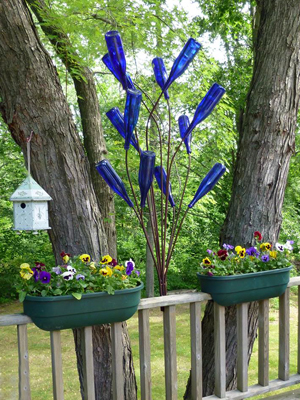 5 ft. WindBlown Bottle Tree
84" 264-bottle Christmas Bottle Tree
Bottle Flower
Bottle Ball Bottle Tree
18-bottle BottleBrush Bottle Tree
Freesia Bottle Tree
12-bottle Hanging Plant Bottle Tree

I guarantee my designs to always stand straight and they will probably last longer than you or me!

And please tell me what you think of my new website design. I just finished it...and am still working out the bugs as I go. But I think it's coming along pretty well.