Welcome to my NEW Website!

I'm Jerry Dean Swanson, from Princeton, WI.
Since 2001, I have been designing and creating my original steel interpretations of the Bottle Tree...which I believe makes an interesting accent to our gardens!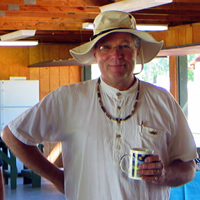 Take a look at my BOTTLE TREE GALLERY. You'll see ALL of my designs. But please be patient while the thumbnail images load...there are many photos!
See Hundreds of Photos
in My Gallery HERE...